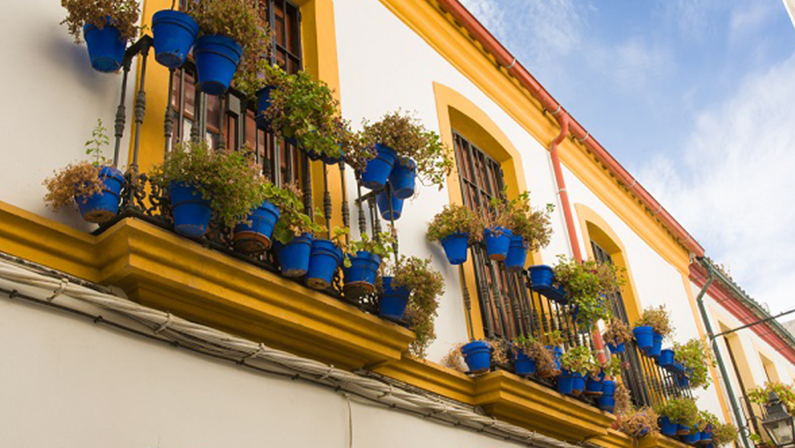 San Pedro de Alcantara
San Pedro de Alcantara is a lively, traditional "white village" or pueblo which has kept its charm while embracing a rise in its population. Once cut in two by the main road which ran through its centre, San Pedro de Alcantara now has a tunnel for passing traffic which has restored peace to the area.
Beaches
San Pedro de Alcantara has 5 km of quiet sandy beaches, and a promenade for the length of this from which to enjoy the sun and fresh air, and maybe a bit of exercise? With 300 days of sunshine it is also an ideal destination for sun lovers. There are several chiringuitos, or beach side restaurants along the front at San Pedro, offering fresh locally caught fish among their specialities. These bars will also hire out loungers and sun shades.
Markets
Thursday, on the northern side of the town, is the large local market where you can buy local produce and items from the region and North Africa. This is definitely worth setting aside the morning to stroll through the fragrant and colourful stalls.
Shopping
The narrow streets will reveal many surprises if you take the time to explore. There are numerous small shops, mostly independently owned that offer a wide range of goods. Bear in mind that San Pedro keeps the tradition of the siesta, so most shops are closed between 2 pm and 5 or 5.30 pm. Shops are closed on Sundays as well, unless it is July and August when some of the larger supermarkets have special dispensation to remain open seven days a week.
---
Just 3 km away is Puerto Banus, with its famous Marina, home to many luxurious yachts. There are designer shops for those who wish to spend a little time in retail therapy, or delightful pavement cafes and restaurants where you can sit and watch the world pass by.
Restaurants
Head into the centre of San Pedro and you can enjoy a refreshing drink or meal at many top quality restaurants and reasonably priced bars and cafes. There is cuisine from around the world and you are sure to find something to suit.
---
At night Puerto Banus offers a lively destination for clubs and dancing, and you can join in the fun until the sun rises!
What's On?
San Pedro de Alcantara embraces the traditions of the region, and you may be lucky enough to visit during one of the town's feria weeks, when the fair comes to town and the streets are filled with stalls and festivities. San Pedro usually has the last feria in the region, which traditionally takes place during the second week of October.
---
Easter is a week full of solemn Parades too as each local church, or brotherhood, will carry enormous floats through the streets to the beat of a single drum. Moving slowly, sometimes up to a hundred men will skillfully shoulder the floats through the narrow streets. Their unusual garb is sometimes a tad frightening to youngsters as they are often robed and wearing a pointed hat.
---
The night of June 23rd or 24th depending on where you are, is the night of San Juan. Head to the beaches where fires are lit, and at midnight you jump over the waves three times! (You are meant to jump over the fire three times too but they are always enormous.) A night not to be missed if you are here.
---
Visit the tourist office in Avenida Marques de Duero for local information and news of events during your stay.
---
Whatever your ideal holiday is, this area has something for you.