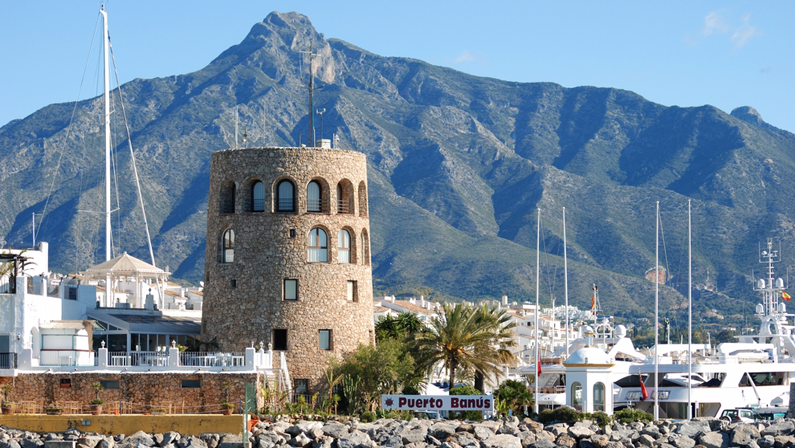 Marbella
One of the major centres of the Costa del Sol is Marbella, which lies on the coast beneath the backdrop of the impressive mountain, La Concha, The Shell. Marbella has a reputation as a playground for the rich and famous, and it is easy to understand the attraction. There is an excitement in Marbella, whether you visit in the day or at night, and there is always something new to experience.
Old Town
The old town of Marbella tempts the tourist to take a step back in time. If you visit the "CASCO ANTIGUO", the old town, you are drawn through narrow cobbled streets, with its many small and individual shops, boutiques, and local bars. There are lots and lots of shoe shops in these narrow lanes, especially useful if you are looking for something a little bit different!
---
In the heart of these streets is the famous Orange Square with its choice of restaurants, and here you can dine under the aromatic orange trees. In this square you will also find the
tourist office
for up to date news of what's on. Walk through Orange Square and past the Castle wall and you will come to the impressive Cathedral, La Encarnacion.
---
Marbella is set beside the sea, and a walk along the front here is certainly recommended, or maybe take a pony and trap and have your guide give you an insight to this remarkable town?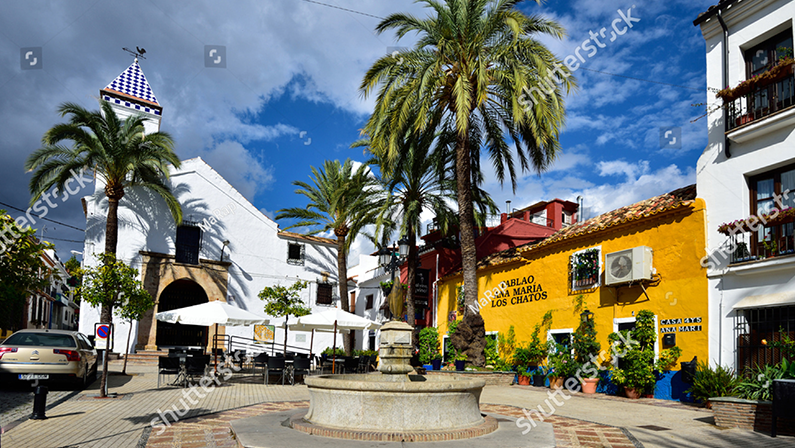 Shopping
Marbella and Puerto Banus are a shoppers paradise, need we say more? There are shops to cater for every taste and budget. There are many independant retailers, and Designer shops dotted throughout the town. On the far side of Marbella conveniently situated on the A7 is a huge shopping Mall called La Canada, you can easily lose a day in here! If shopping is not your thing there is a bowling alley and cinema in the Mall as well, along with many restaurants and cafes.
Puerto Banus
Nearby in contrast is Puerto Banus, home to a vast array of designer shops and boutiques. In Peurto Banus there is also a department store named El Corte Ingles, and it houses an incredible array of goods in dedicated departments, and also a vast Hypermarket.
---
You could take in a film at the cinema as there are weekly screenings in English. Venture through the arches by the entrance to the port and perhaps find a place to sit and look over the marina, and admire the vessels while relaxing in a restaurant or bar.
---
On Saturday mornings the open area close to the Marina entrance, and the whole of the hillside leading up from the port to the Bullring and beyond, is taken over by hundreds of market stalls. This lively street market is certainly worthy of a visit, whether you are looking to browse or to buy a simple belt or an antique picture. There are several bars and cafes once you have made it to the top of the hill, where you can refresh yourself before you take another stroll through the stalls.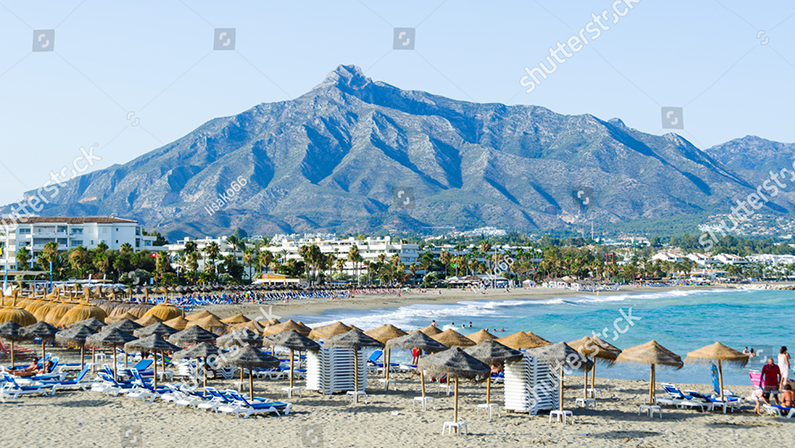 Food and Drink
The choices you can make for where to dine are numerous. Whether you fancy five star style cuisine, international dishes or a humble cafe serving freshly caught fish, you can find it in Marbella and Puerto Banus. We have our favourites of course, and you may find a list of recommended destinations from previous visitors in your holiday villa or apartment. If you want to see where to head for, just check out where the crowds are as that is the best recommendation you can have.
Nightlife
The town of Marbella and the Marina in Puerto Banus are both great destinations once the night is closing in. The night clubs open their doors late in the evening, and you can dance and dine until the sun comes up the next morning. (The taxis in Spain are not expensive for the journey home.)